Rackwick Bay and the Old Man Of Hoy
Our day began with hiring bikes from someone's back garden (no need for a deposit and no, you won't need a lock), then tearing back to the port in Stromness to catch a ferry to the second largest island in Orkney, Hoy.
We stood out on the narrow deck watching the birds above us, marvelling at how lucky we were, a perfect spring day, sunny, clear, a gentle breeze. (It balanced out on our trip to Westray the next weekend when we cycled to the port in heavy rain and spent the crossing dripping all over the cabin.)
Within five minutes of stepping off the ferry we were in the Beneth'ill Cafe, coffee in one hand, flapjack in the other, the woman at the till the only person we'd see all day.
Hoy's landscape is completely different from the mainland. There were chocolate hills in all directions as we cycled across the island to Rackwick Bay along the main road, a lone car passing us on the way.
Bikes left on the path, we walked up to the Old Man of Hoy, the tallest sea stack in Britain, and lay on our stomachs at the edge of the cliff to watch the gulls swooping. Terrifyingly, people climb the sea stack and later on that summer someone completed a highline walk to and from the summit.
Lunch was a picnic on a bench overlooking the bay, bread and cheese and sweet cherry tomatoes. Afterwards we made our way back down to the long pebble beach. We stopped at the bothy to have a look, a stone croft house that provides shelter for walkers or labourers. It was empty, as was the beach, as was everywhere else.
The cycle back to the port was quicker; there was only one more ferry that afternoon, we couldn't miss it. And when we arrived in Stromness (population two thousand), it felt too busy, there were too many people.
Anyone who's been will tell you the same, Hoy is a special place.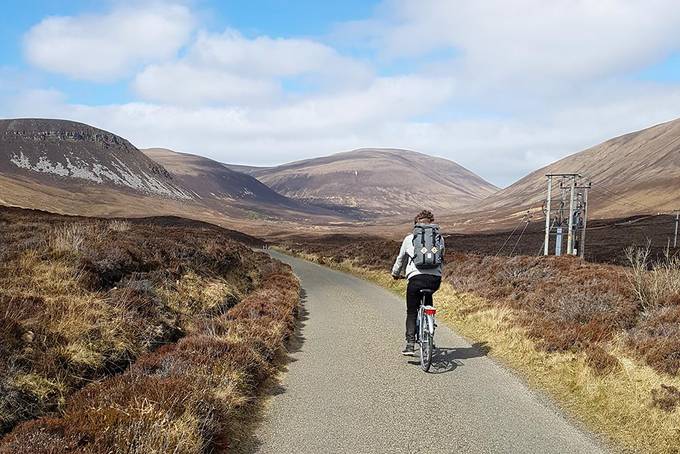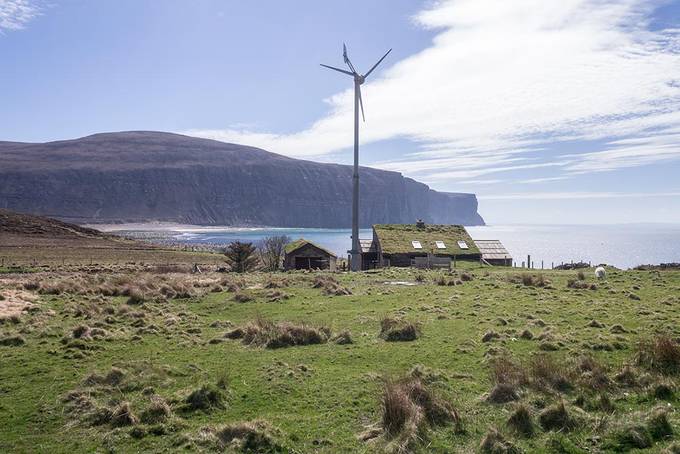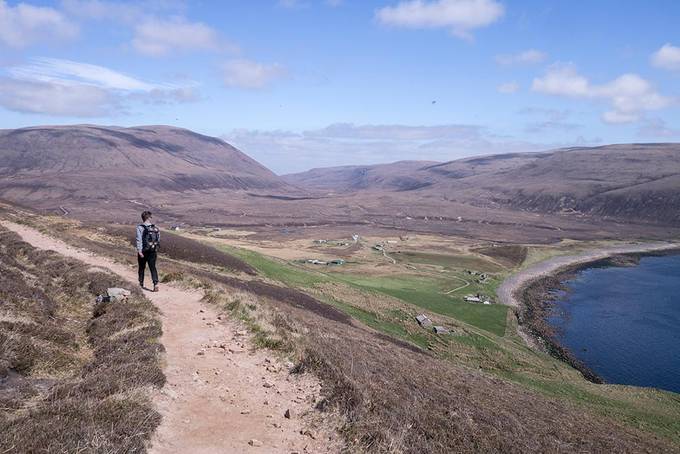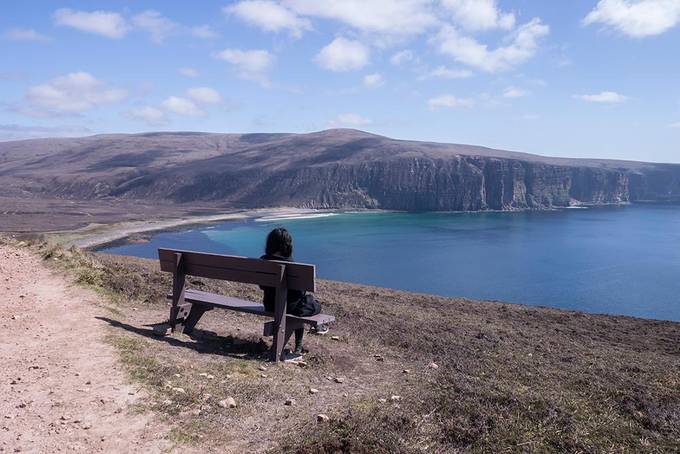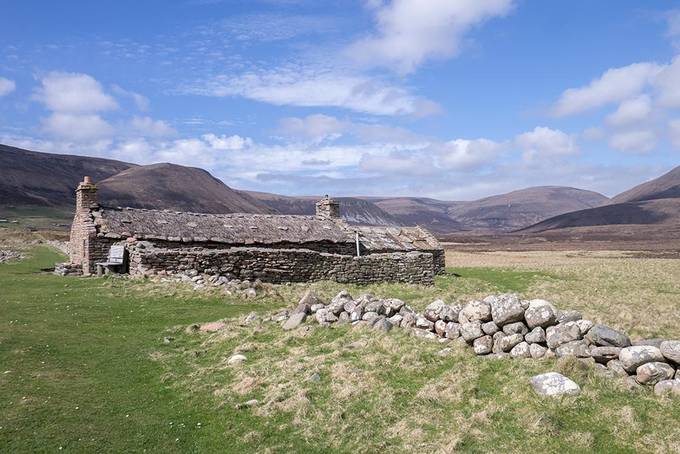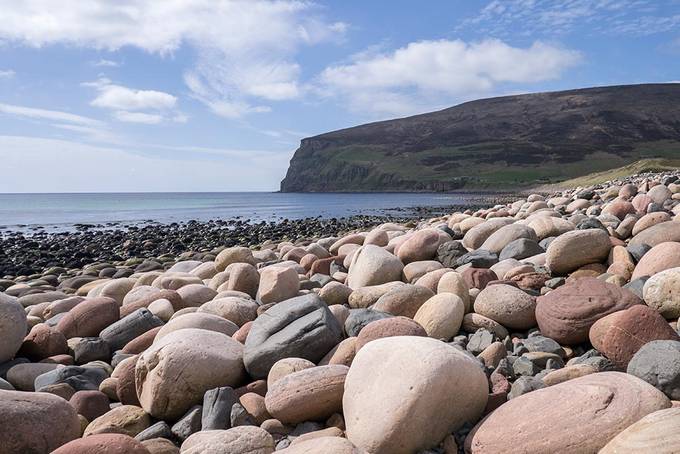 —Yasmine